EPDM Foam Door Rubber Seal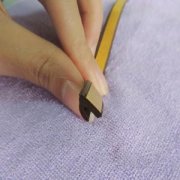 EPDM Foam Door Rubber Seal,rubber door seal,rubber seal strip


Quick Detail:

Door Rubber Seal

1.Material:epdm ,SGS approved
2.Used for wooden door trim decorative
3.easy installation
4.popuar in market
5.patterns:

Till now, we delevoped D,P,E,I,V,Double E series rubber foam door seal

E Type foam door seal : 9* 4MM ,for 2-4 mm gaps

D Type foam door seal : 9*6MM

P Type sponge door seal : 9*5.5MM ,for 3-5 mm gaps

I Type wooden door rubber seal : 9*2mm

v Type foam seal : 9* 7 mm

Double E Type weather strip door seal : 15* 8 mm , for 6-8mm gaps

We can customize according to customer's requirements.



Description:

Method of producing:extrusion
1.oem/odm are available, we adopt green environmental degree material
2.different colors are available
3.Function:
good–airtight,waterproof,sealing,anti-pest,Anti-wind,Anti-collision,Anti-noise,Anti-smoke,Anti
oil,good elasticity,Antioxidant,anti-aging, suitable for wooden door.
4.work temperature range: -40 °C to 120°C
Notice: Temperature range: Good tight dimensional tolerances and have excellent compressibility, elasticity
and adaptability. And we can be made up to customer detailed specification.


Specifications:
Goods Name

Door Rubber Seal

color

black,grey,white,yellow,brown etc

Description

A copolymer of ethylene and propylene (EPR), combined with a third comonomer
adiene(EPDM), Ethylene Propylene has gained wide seal industry acceptance for its
excellent ozone and chemical resistance characteristics.

Main use

used for electrical equipments

Temperature Range

PVC -20 °F - 150 °F (-29°C - 65.5°C)
EPDM -40 °F - 248 °F (-40°C - 120°C)

Hardness (Shore A)

PVC :85 Durometer (Shore A)
EPDM :70 Durometer (Shore A)

Features

Good resistance to acids and solvents (i.e. MEK and Acetone).

Limitations

Have no resistance to hydrocarbon fluids
Competitive Advantage:
1.good quality ,best price ,professional producing,
2.Product out of stable, high precision measurements
3.Anti-High and low temperature
4. We make all our products in our factory, and use laser micrometer monitoring to ensure tight tolerances
and accurate wooden door seal.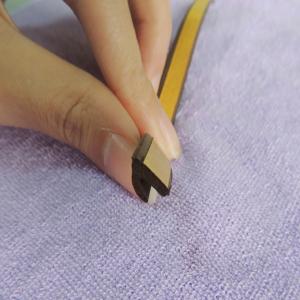 PREV:container rubber door seals NEXT:extruded rubber weather pinchwelds